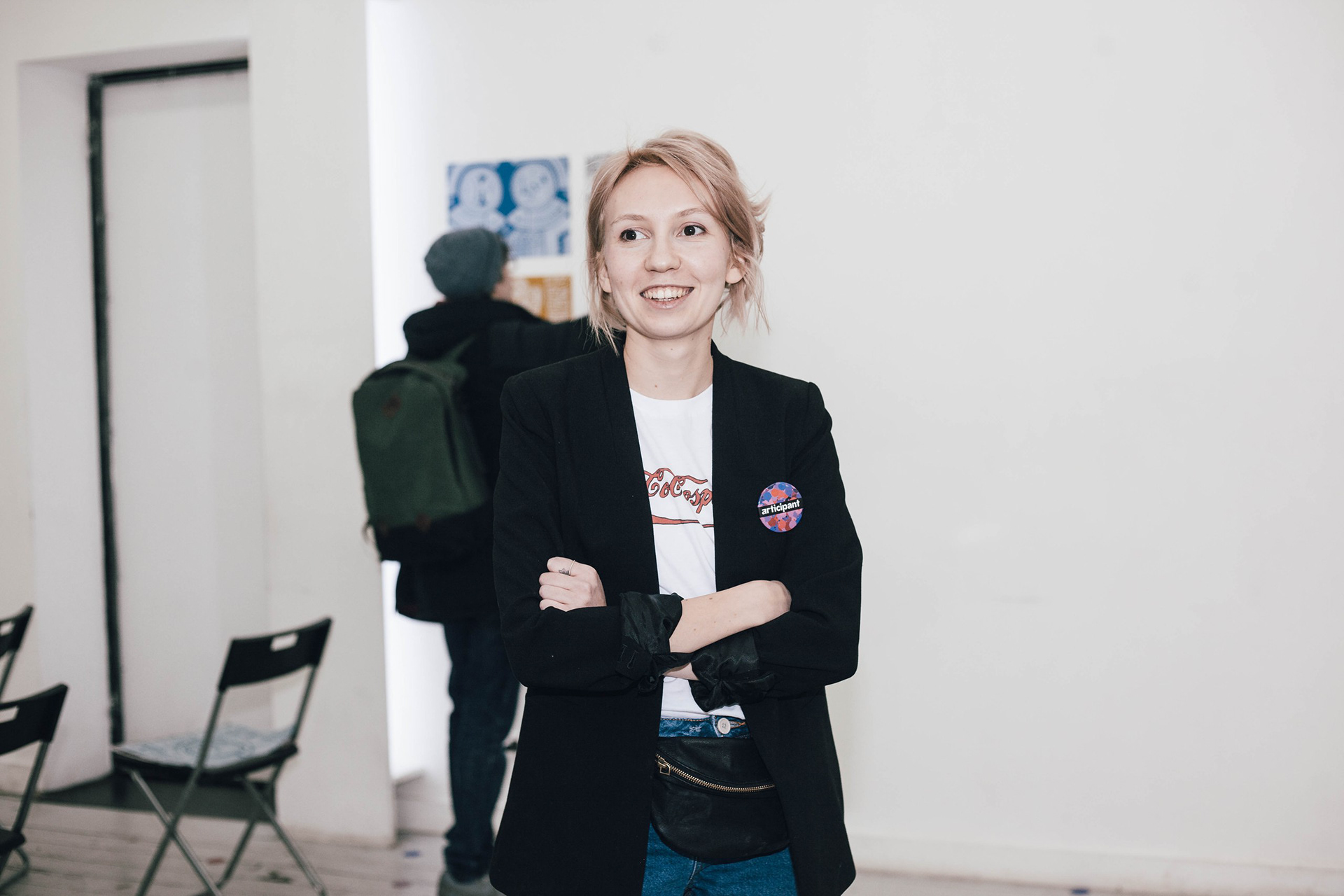 Художница работает с цветом в различных его проявлениях: скульптура, инсталляция, 2D. Изучение свойства цвета и его текстур приводит к возникновению новых скульптур и других работ не только внутри галерейного пространства, но и далеко за его пределами. Родом из Чувашии, художница активно использует национальный цвет республики — красный, как символ защиты и силы.
The artist works with colour as a medium for sculpture exploring it through the use of pigment. By exposing color in a simple geometrical form, the artist allows viewers to be immersed in a new dimension feeling silence, depth, and to be absorbed by the emptiness, passion, meditative and mystical energy of colour. The flowing, temporal quality of pigment speaks of the ephemerality and fragility of surrounding materiality. 
The sculptures could be found both inside the exhibition space as well as outside in the urban and natural environment.
Being Chuvash by nationality, the artist uses traditional red colour as the basic one ethnically used as a symbol of protection and power.